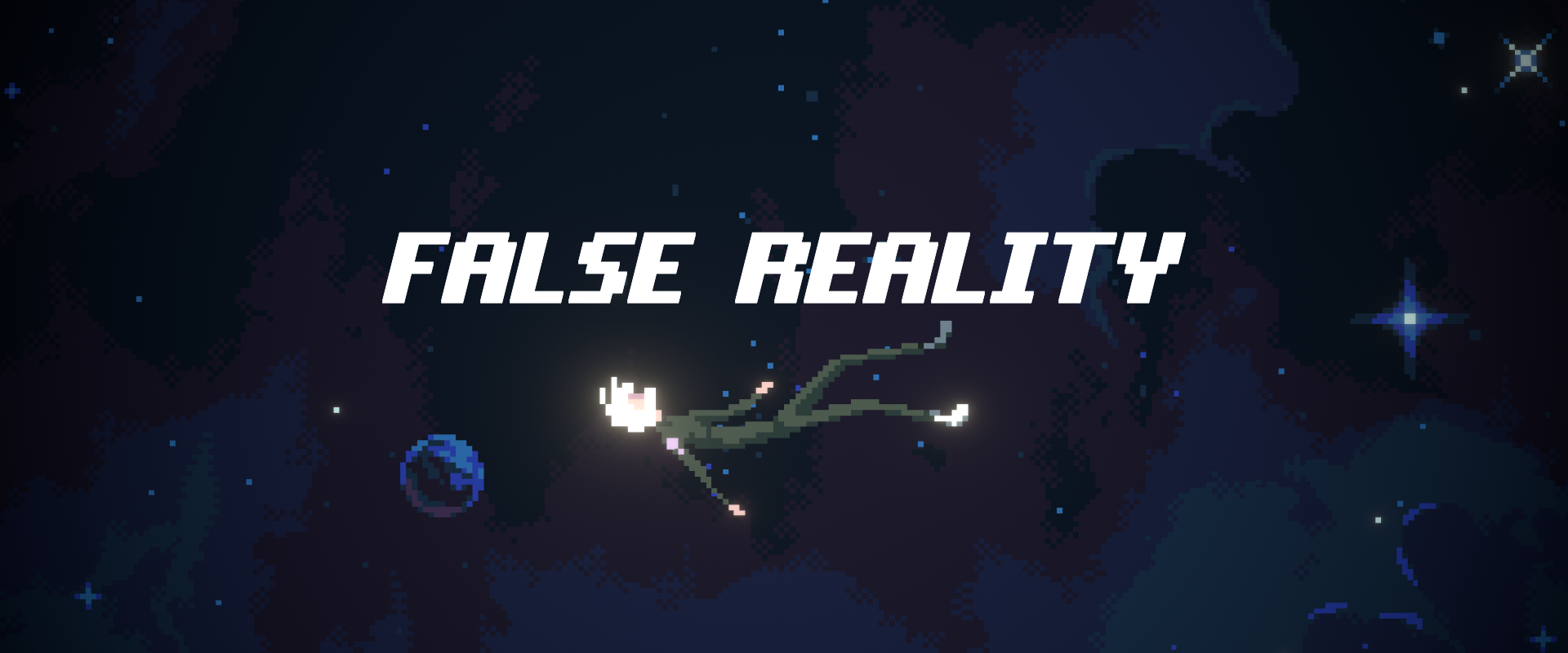 False Reality
"My dreams feel more real than waking life."
False Reality is a short (around 6 minutes) interactive pixel art piece about dreaming, uncertainty and identity.
Controls
Works with mouse. "Esc" to quit. The WebGL version might require cookies to be enabled.

Credits
Design, art, music and sound effects - Norma2D
Programming - Michael Gojuro
Font - Matchup by Eeve Somepx

Thank you for playing!
Comments
Log in with itch.io to leave a comment.
HOPE YOU ENJOY MY GAMEPLAY.
The graphics were stunning, I could see the amount of time you've spent on the scenes. The music was also very fitting for the deep thought provoking story line, makes me wish the story line continued a bit further. I'm really glad I found this game, its nice to play something like this every now and then, only thing I would change is adding a nice graphic for the different endings! :)
Thank you so much for playing! I'm happy to hear that you liked it. Yeah, maybe working with some visuals for the endings would have made it a bit more interesting :) I'm glad you liked it nonetheless, thank you!

I really enjoyed playing! I love the graphics and story line, it's very intriguing. I honestly wished there was more to the story, maybe more visual effects in the end. But still a great game!
Thanks a lot! I'm glad to hear that you liked the story line and I really appreciate your feedback :) I also really enjoyed watching your Let's Play. Thank you!